#Habanos Specialist Release#
#LCDH Exclusive Release#
This release is a replica of the special presentation box gifted to attendees at the 10th Anniversary of the Habanos Festivals.
It is a selection of the vitolas released by Habanos within the last ten years.
These cigars are packaged in black-lacquered, cabinet-shaped case, with a selection of 10 different cigars, each having a special second (or in some cases a third) commemorative band.
Production is 20,000 boxes and is primarily available in Las Casas del Habano and Habanos Specialists stores.
Multi Brand Release
Packaging Type:
Black lacquered Boîte Nature Box of 10 cigars comprising 9 brands
Box Code:
LRE FEB 09
Origin:
 Cuba
Made:
Hand-Made
Release Date:
2009
Produced:
20,000 made
Status:
Discontinued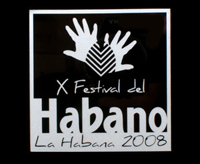 The cigars are:

Cuaba Generosos
San Cristobal Mercaderes
Partagas Serie P No.2
H.Upmann Magnum 50
Hoyo de Monterrey Epicure Especial
Romeo y Julieta Short Churchill
Trinidad Robusto Extra
Montecristo Edmundo
Cohiba Siglo VI
Cohiba Genios Maduro 5
Retail Price:
(Box of 10 cigars)
Lowest: 300,00 USD
Highest: 350,00 USD