#Commemorative Humidors Series#
Factory Vitola:
Grandiosos
Popular Vitola:
Double Robusto
Ring Gauge:
60
Lenght:
178 mm
Diameter:
23.82 mm
Weight:
N/A
Strength:
Medium – Full
Packaging Type:
Numbered Humidor of 50 cigars
Box Code:
N/A
Origin:
 Cuba
Made:
Hand-Made
Release Date:
2016
Produced:
50 made
Status:
Not yet available
Taste: …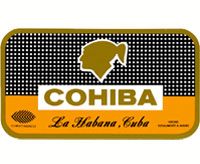 Retail Price:
(SPB of 50 cigars)
Lowest: 00,00 USD
Highest: 00,00 USD
Habanos, S.A. is presenting its most exclusive and luxurious launch marking the 50th anniversary of the Cohiba brand. The Special Edition Cohiba 50 Aniversario introduces a 60 ring gauge (23.80 mm) to the range of sizes of Habanos for the very first time with a unique format (60 ring gauge x 178 mm) that has been especially designed for this special celebration of the brand.
The 2500 Habanos in this edition have been made with the flavours that have been most characteristic of the brand over its five decades of existence, featuring a medium to full strength flavour. They have all been made Totalmente a Mano con Tripa Larga – Totally by Hand with Long Filler – in the near-mythical El Laguito factory in Havana, after a selection of exquisite wrapper, filler and binder leaves from the finest vegas – fields – in Vuelta Abajo* (D.O.P.).
Following Cohiba tradition, the leaves used in producing the Cohiba 50 Aniversario have been meticulously selected from the best fields – Vegas de Primera – in the tobacco-growing districts of San Juan y Martínez and San Luis in Vuelta Abajo.
The Seco and Ligero leaves of its blend have also undergone additional fermentation in casks. (by cohiba50.com)
WE ARE WAITING FOR YOUR THOUGHTS
"you can specify whether you like this post or not by clicking the like or unlike icon
your thoughts are importana for us"

by ExcellencesMagazines.com