#Commemorative Humidors Series#
Factory Vitola:
Majestuoso 1966
Popular Vitola:
Majestuoso 1966
Ring Gauge:
58
Lenght:
150 mm
Diameter:
23.02 mm
Weight:
N/A
Strength:
Medium – Full
Packaging Type:
Numbered Humidor of 20 cigars
Box Code:
N/A
Origin:
 Cuba
Made:
Hand-Made
Release Date:
2016
Produced:
1,966 made
Status:
Not yet available
Taste: …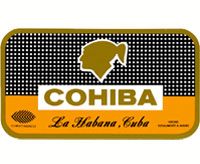 Retail Price:
(SPB of 20 cigars)
Lowest: 00,00 USD
Highest: 00,00 USD
Cohiba Majestuosos 1966 is a unique vitola, designed especially by Habanos S.A. to mark the 50th anniversary of the brand, established in 1966. The 20 Habanos in this exclusive edition, with a full strength flavour, have been made Totalmente a Mano con Tripa Larga – Totally by Hand with Long Filler – after a selection of exquisite wrapper, filler and binder leaves from the finest fields – vegas in Vuelta Abajo* (D.O.P.).
The vitola Cohiba Majestuosos 1966 has special dimensions that are not repeated in any other Cohiba product nor in the standard range of sizes of Habanos.
This is a very special product for enthusiasts both of the Cohiba brand as well as Habanos in general due to its new format, heavy ring gauge and exquisite full strength blend, which has been created for smokers who like complex, intense flavours.
This commemorative edition is presented in an exclusive humidor with a unique design and limited production, with elegant simplicity and a subtle vintage curved design as a tribute to the time of the brand's launch in the 60s.
The special Cohiba 50 Aniversario logo, designed to capture the brand's different initiatives in 2016, stands out on the gleaming black lacquer cover of this case-humidor. Inside the cover, a small badge accredits the number within the exclusive production of 1,966 pieces making up the series.
The Habanos in this edition also feature an exclusive and innovative presentation. In addition to the brand's band, these Habanos have a commemorative tape in black and gold, with the seal of the 50th anniversary and the dates ranging from its creation to the current year. (by cohiba50.com)
WE ARE WAITING FOR YOUR THOUGHTS
"you can specify whether you like this post or not by clicking the like or unlike icon
your thoughts are importana for us"

by ExcellencesMagazines.com