Factory Vitola:
Medio Siglo
Popular Vitola:
Petit Robusto
Ring Gauge:
52
Lenght:
102 mm
Diameter:
20.64 mm
Weight:
N/A
Strength:
Medium – Full
Packaging Type:
Varnished Slide Lid Box of 25 cigars
Packaging Type:
Cardboard Pack of 3 cigars in aluminium tubes.
Box Code:
SUM SEP 16 (SLB of 25)
Origin:
 Cuba
Made:
Hand-Made
Release Date:
 2016
Status:
 Available
Taste:…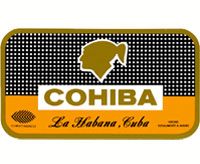 Retail Price:
(SLB of 25 cigars)
Lowest: 425,00 USD
Highest: 495,00 USD
Retail Price:
(Pack of 3 AT)
Lowest: 00,00 USD
Highest: 00,00 USD
This launch marks the 50th anniversary of the Cohiba brand with a completely new vitola, in line with current trends, which offers the flavour and complexity of Cohiba in a smaller format. This new vitola is incorporated into Línea 1492.
The XVIII Habanos Festival is the framework in which the new Cohiba Medio Siglo will be presented (52 ring gauge x 102 mm length). This launch will be incorporated into the brand's regular portfolio in Línea 1492, marking the 50th Anniversary of Cohiba, launched in 1966.
The new Medio Siglo features a completely new vitola in the range of sizes of Habanos, its dimensions being a tribute to two other classic vitolas in Línea 1492. The Cohiba Medio Siglo has the 52 ring gauge (20.64 mm) of the Cohiba Siglo VI and the length (102 mm) of the Cohiba Siglo I, leading to a modern, small format Habano that is completely new for the brand, with a smoking time of around 30 minutes and the medium strength flavour that characterises Línea 1492.
It should also be highlighted that this represents the first launch within Línea 1492 since 2002, when the Cohiba Siglo VI was presented. With this launch, Cohiba strengthens its offer in smaller formats, and offers its smokers an interesting vitola in line with current trends.
All Cohiba brand Habanos are made Totalmente a Mano con Tripa Larga – Totally by Hand with Long Filler – with selected leaves from Vuelta Abajo*, the best tobacco-growing region in the world, in Pinar del Rio*, Cuba. The leaves used in Cohiba's production are the pick of the five best Vegas de Primera from the tobacco-growing districts of San Juan y Martinez and San Luis in Vuelta Abajo. (by cohiba50.com)